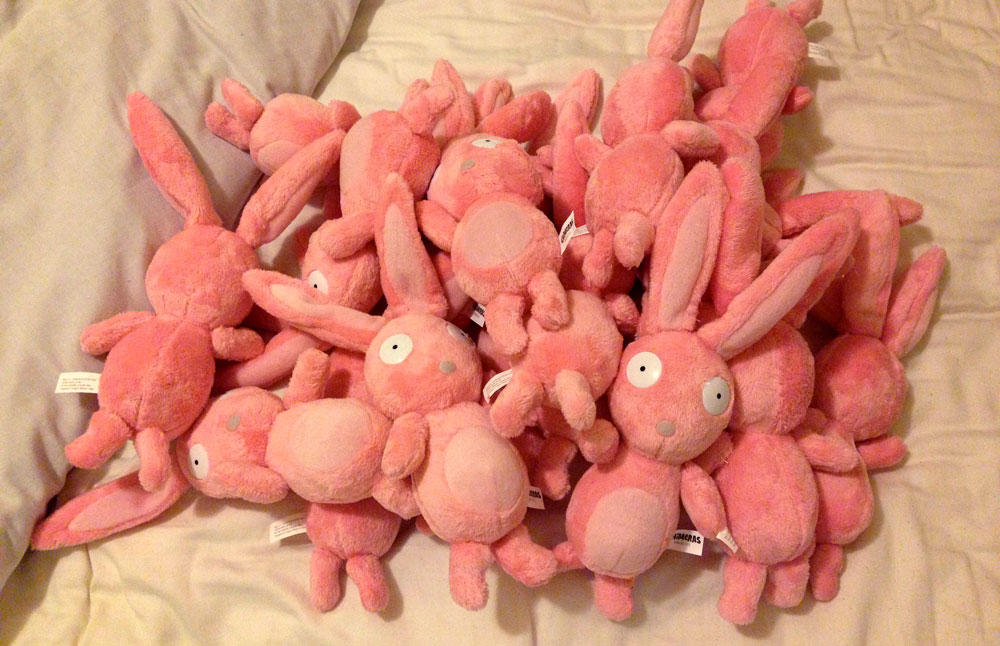 17 Dec

Mo Bunny Mo Problems

Since the first batch of Chimeras arrived last week, we have been very busy boxing them up and getting them in the mail for our first customers and stores. Last night, when my wife went to put our youngest to bed (Harper from the video), she lifted up her covers to find a huge pile of bunnies. I would guess 50 or so. She must have been sneaking them off, little by little, and hiding them. It would have taken her several trips. Thinking she was in serious trouble, she gave my wife puppy-dog eyes and said, "I just wanted more pink bunnies."

The next morning, after putting all the bunnies away the night before, Harper wouldn't let my wife in her bedroom and asked her to wait outside. I looked in Harper's room and saw bunnies everywhere.